Wire Forming with a Flexible Partner
For nearly 70 years in Oshkosh, Wisconsin, Wald Wire has provided strong, long-lasting components to product and equipment manufacturers throughout the country. Our wire forming and bending processes allow for repeatable quality and highly predictable delivery, providing peace of mind that the components you need will be ready when you require them.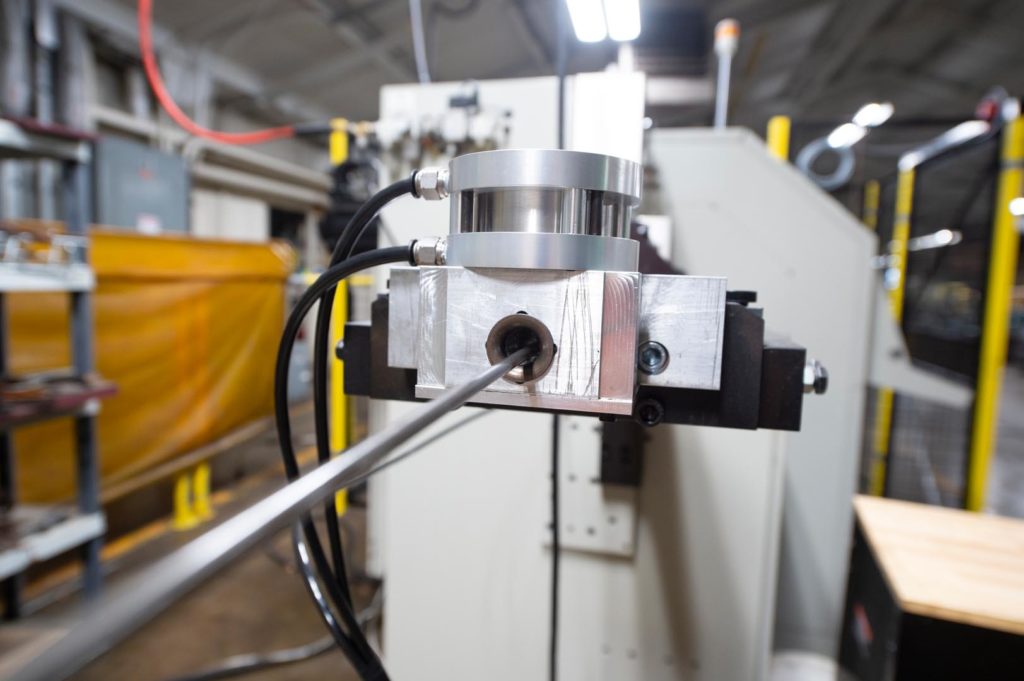 CNC 3D Wire Forming
For high volume 3-dimensional wire parts such as linkages or hangers, our CNC 3D wire forming machine uses computer programming to produce complex 3-dimensional wire forms at high speed with pinpoint accuracy. This, along with our centralized location in Northeast Wisconsin, means we can get your parts to you faster, whether you require a short production run or thousands of components every month.
Material
Diameter Min / Max
Length
Max
Width
Max
MS
0.091 / 0.5
32
32
SS
0.091 / 0.375
32
32
* MS: Mild Steel, SS: Stainless Steel, AL: Aluminum.
All measurements are in inches.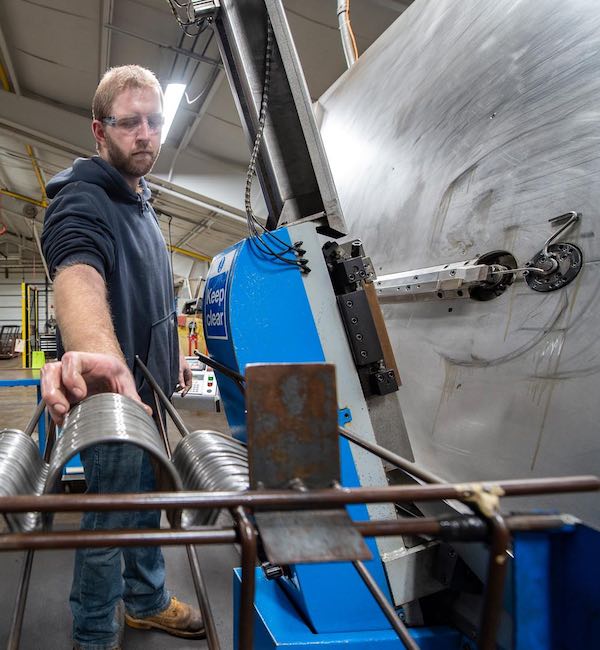 CNC 2D Wire Forming
Similar to our 3D wire forming, our CNC 2D wire forming machinery uses computer programming to produce muti-bend, 2-dimensional wire forms at high speed. Automated butt welding allows for closed-loop products to be produced in a single step.
Material
Diameter Min / Max
Length
Max
Width
Max
MS
0.091 / 0.375
48
48
SS
0.091 / 0.3125
48
48
Rolled threads and cut threads
Whether you require threading for fasteners, fittings or attachments to other components, Wald Wire can fabricate them using rolled or cut threads depending on your application.
Interested in a quote? Contact us today.
Rolled Threads
In the thread rolling process, an undersized metal rod is "rolled" through a set of threading dies to build up the peaks and valleys that become the threads. This very efficient process results in high strength threads achieved in fast cycle times. Due to setup time, rolled threads are best suited for large production runs with high-strength linkage or fastener requirements.
| Material | Thread Diameter Min / Max | Thread Length Max |
| --- | --- | --- |
| MS, SS | #10 / 1/2″ | 3 1/2″ |
Cut Threads
In contrast to thread rolling, thread cutting is a subtractive process whereby metal is removed from a wire to create threads with a diameter equal to the body of the wire. While this is a slower process, it can be used with a wider variety of diameters and thread lengths for your custom or short-run projects. Additionally, cutting threads allows for a variety of thread length, diameter and pitch combinations.
| Material | Thread Diameter Min / Max |
| --- | --- |
| MS, SS | 1/4″ / 5/8″ |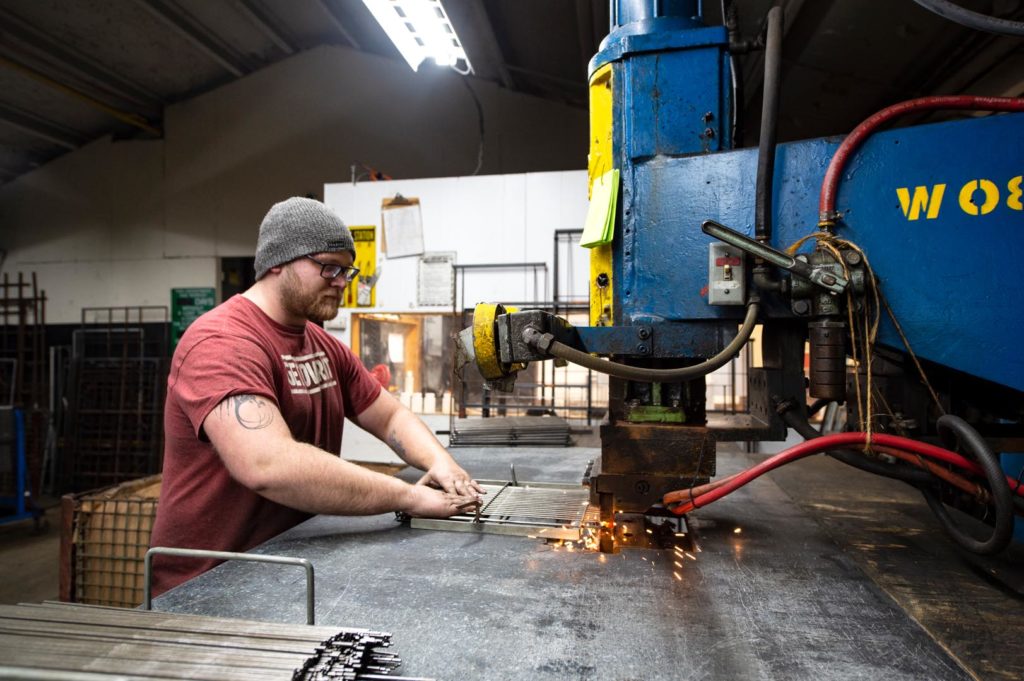 Spot Welding
Spot welding creates a direct bond allowing for fast and efficient production when speed, volume and weld appearance are more important than strength. With simple tooling, our spot welding provides a cost-efficient way to manufacture custom wire products in any volume of production runs.
Bring Us Your Wire Forming Challenge
From short-run custom wire fabrication jobs to thousands of wire-formed pieces, we're ready to partner with you. Our Wisconsin-based company serves customers across the U.S., and we use our wire bending and forming capabilities to build the components you need, when you need them. Request a quote or contact us today to discuss your project requirements.